Printable Client Handouts
We offer you immediate digital access to the most current client handouts so you can print them or email the link to your clients.
Veterinary clinics can order bulk quantities using our supply request at click here.
CVCA Handouts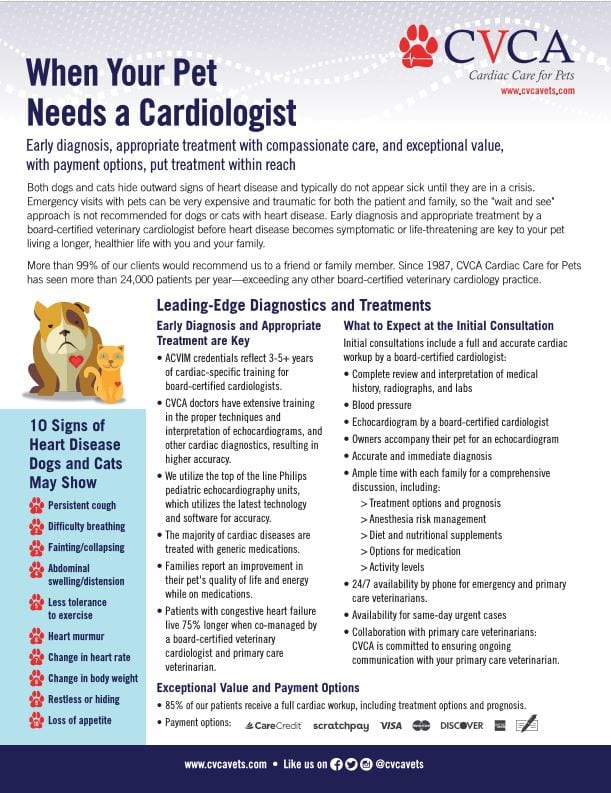 When Your Pet Needs a Cardiologist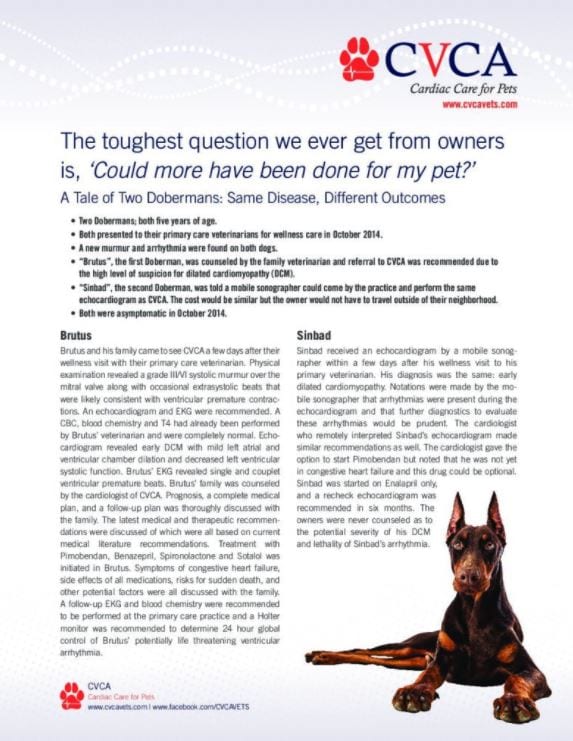 Case Study: A Tale of Two Dobermans: Same Disease, Different Outcomes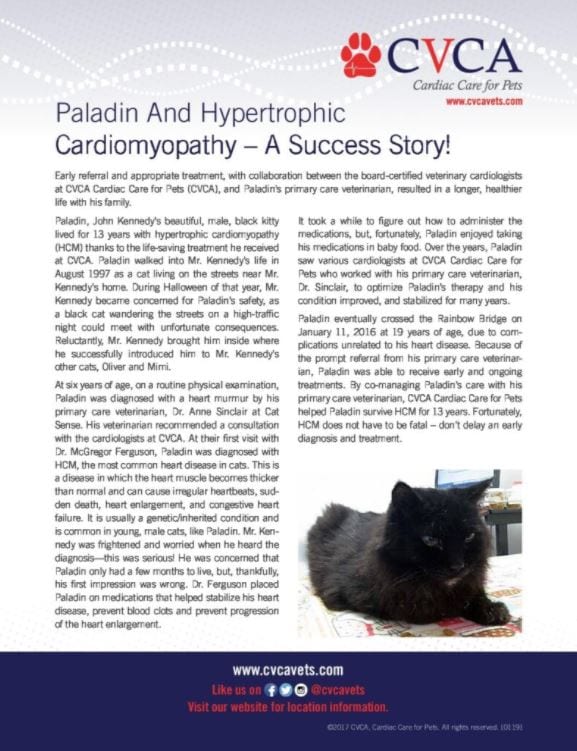 Case Study: Paladin and Hypertrophic Cardiomyopathy – A Success Story!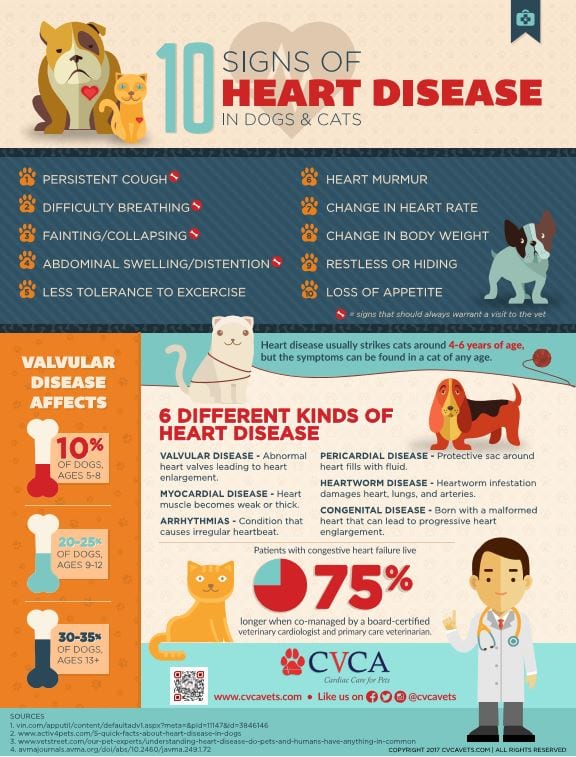 10 Signs of Heart Disease
General Diseases and Conditions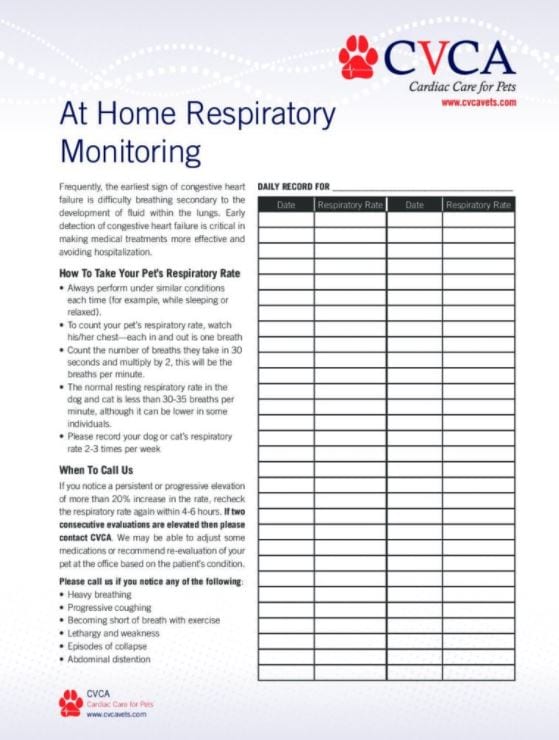 At-Home Respiratory Monitoring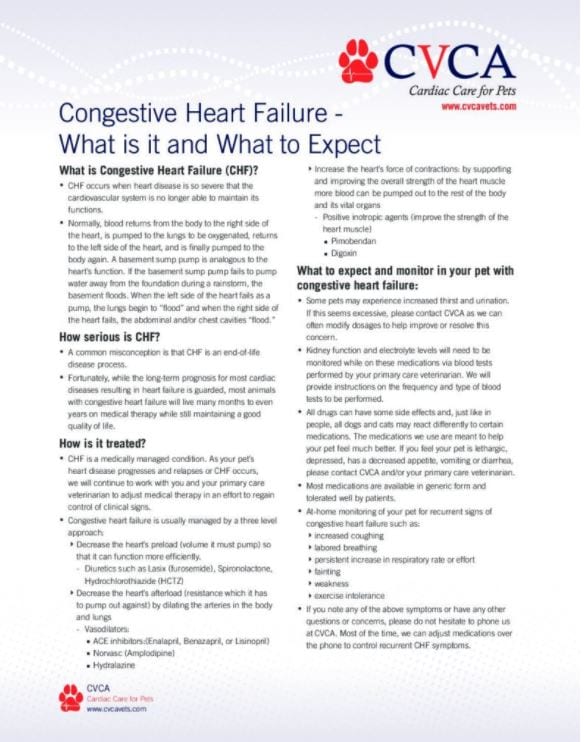 Congestive Heart Failure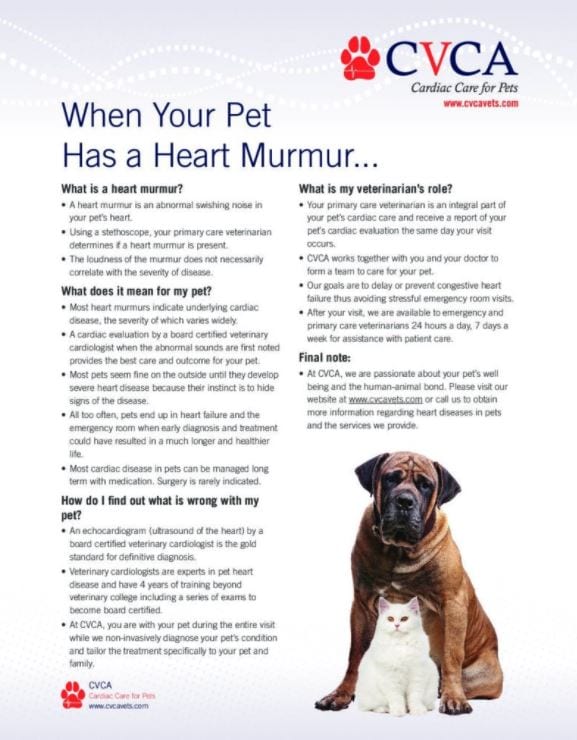 Heart Murmur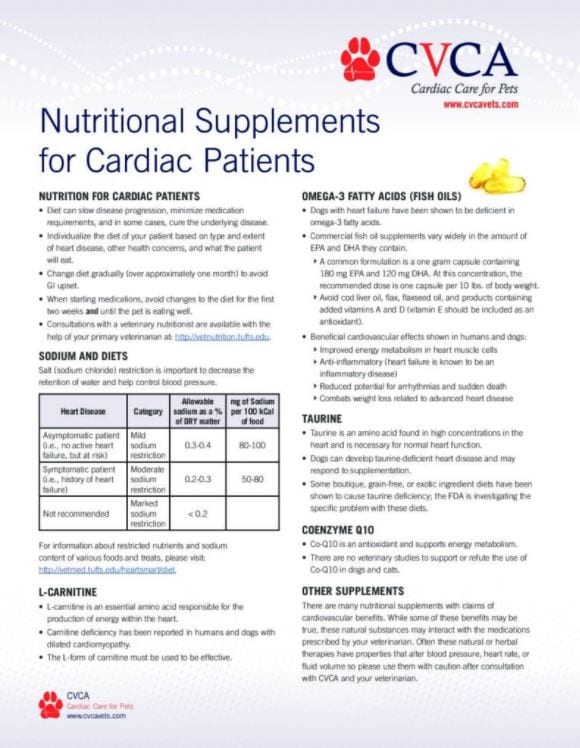 Nutritional Supplements for Cardiac Patients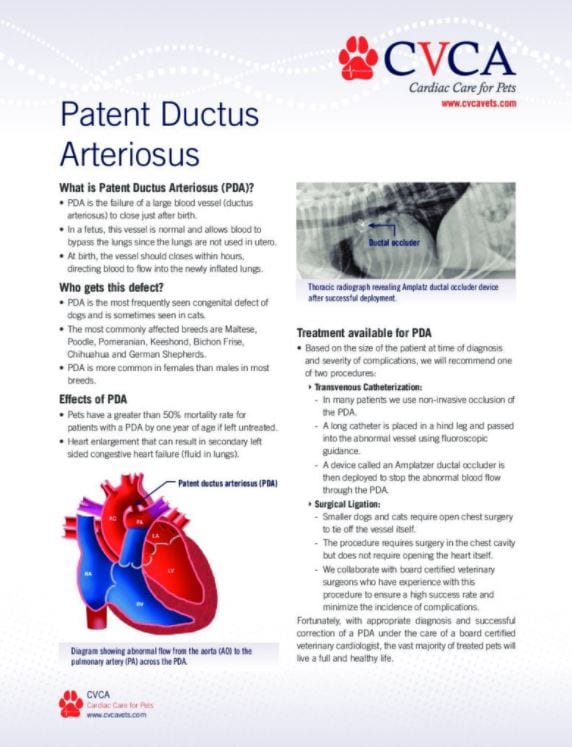 Patent Ductus Arteriosis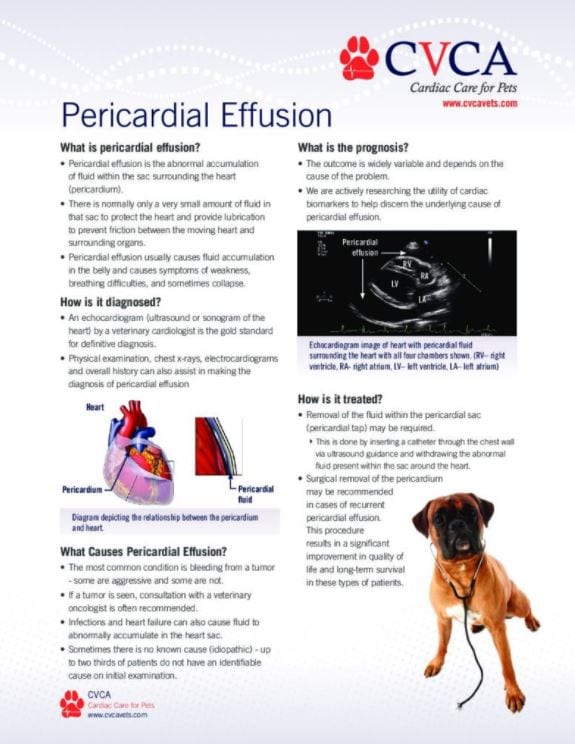 Pericardial Effusion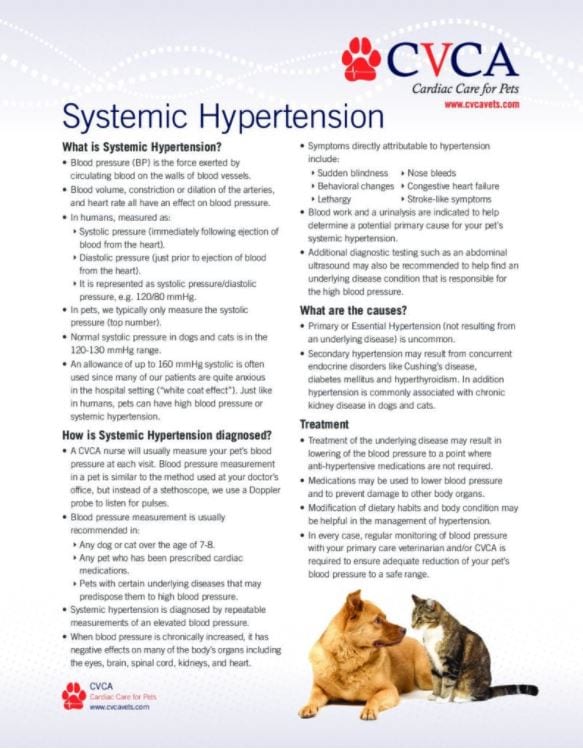 Systemic Hypertension
Dog-specific Diseases and Conditions
Arryhthmogenic Right Ventricular Cardiomyopathy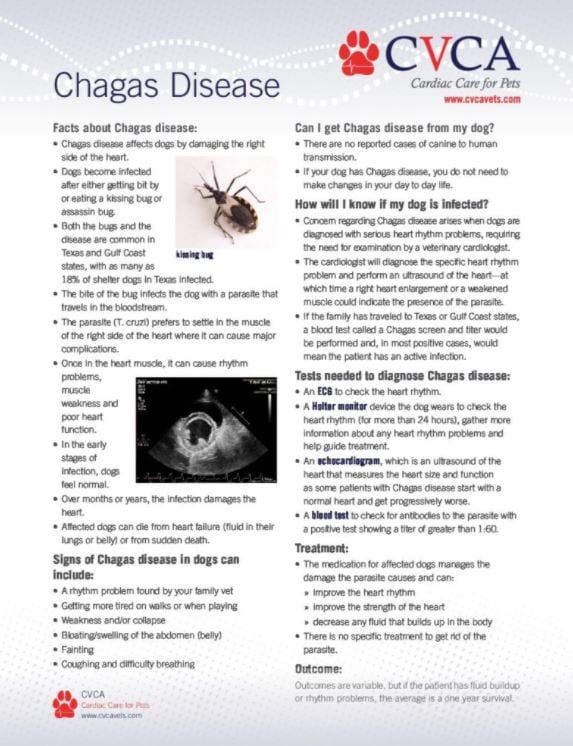 Chagas Disease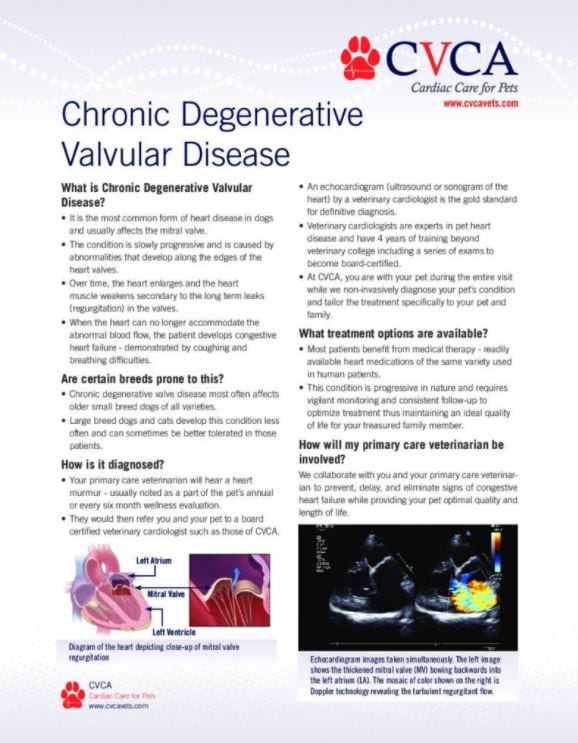 Chronic Degenerative Valvular Disease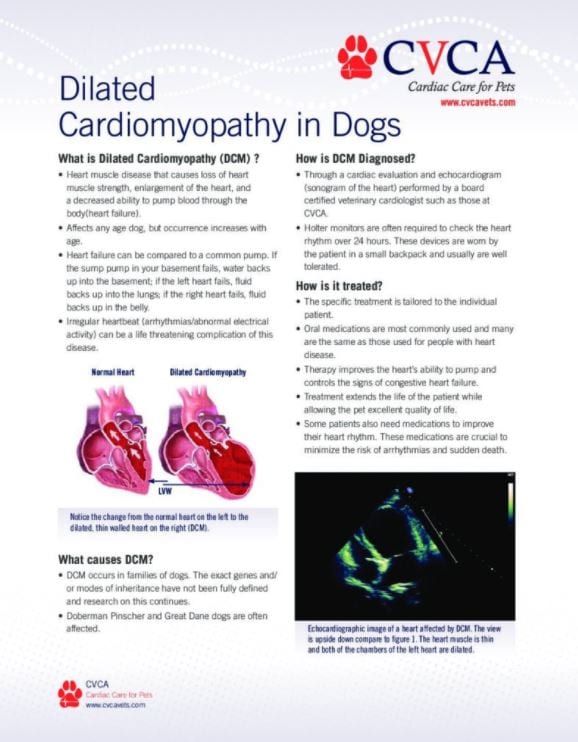 Dilated Cardiomyopathy in Dogs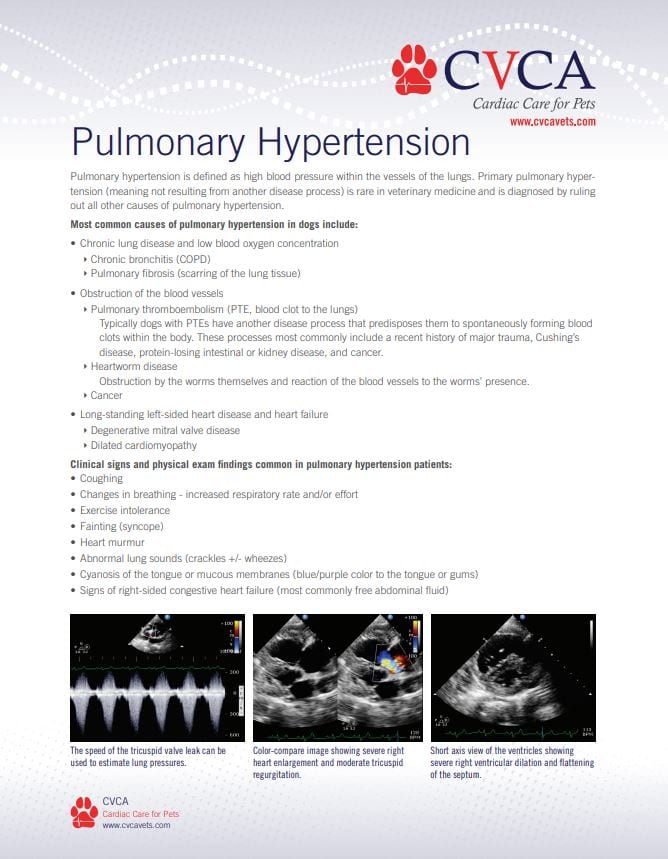 Pulmonary Hypertension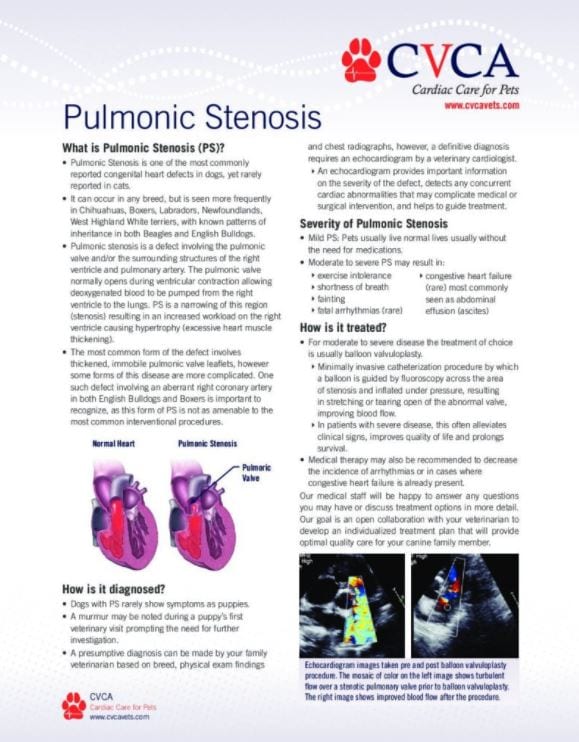 Pulmonic Stenosis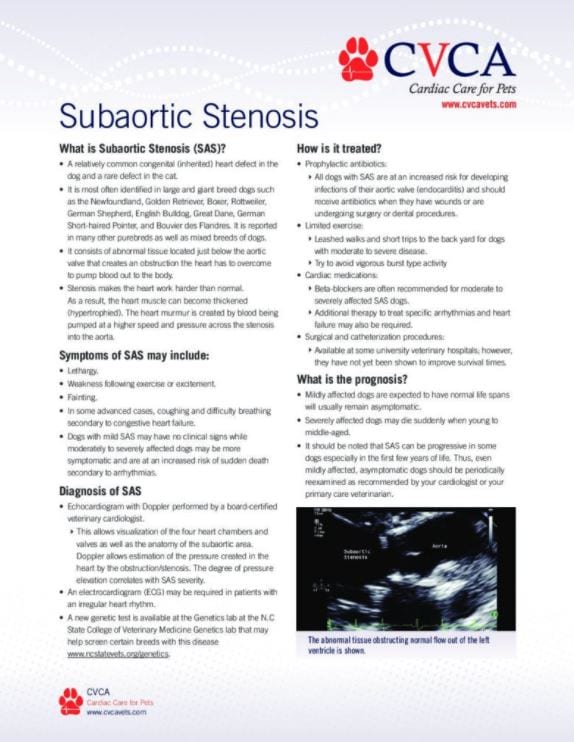 Subaortic Stenosis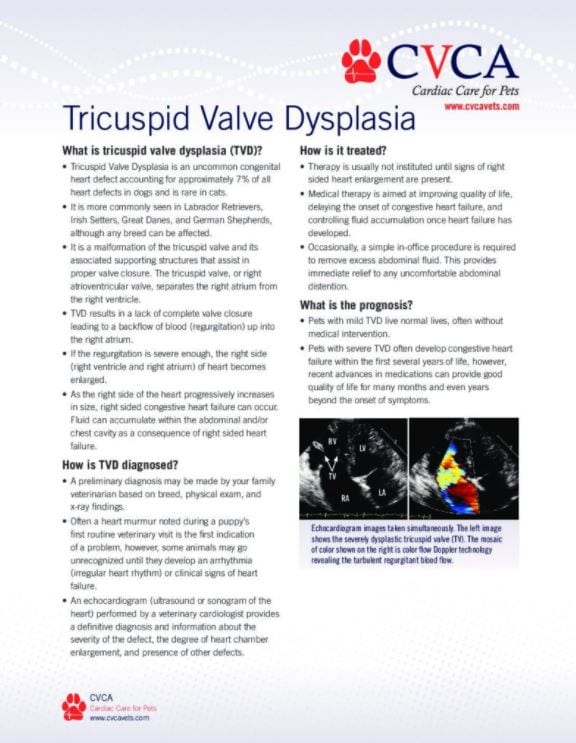 Tricuspid Valve Dysplasia
Cat-specific Diseases and Conditions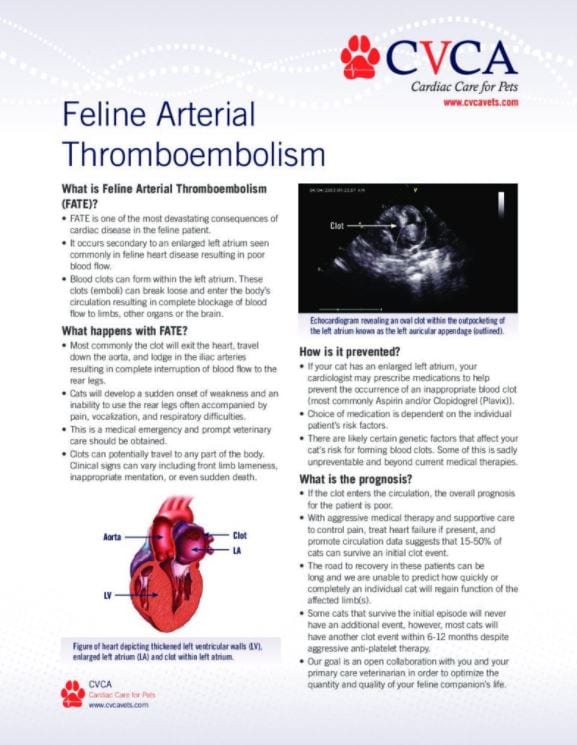 Feline Arterial Thromboembolism (FAT)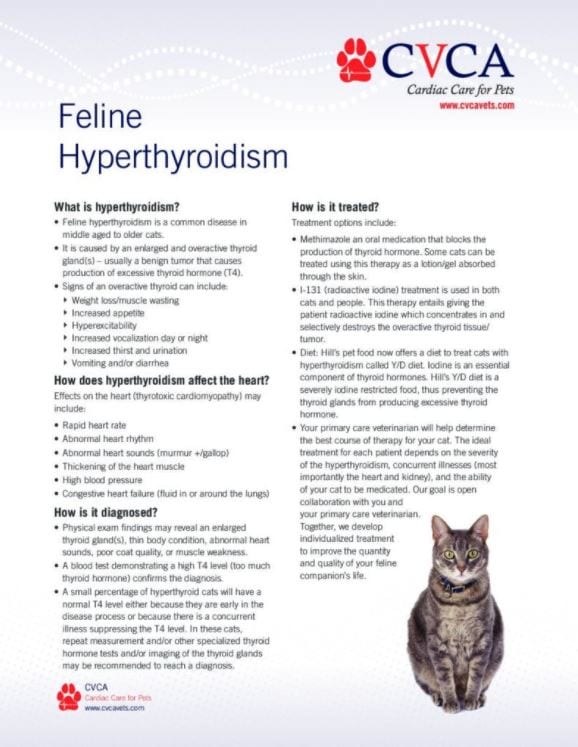 Feline Hyperthyroidism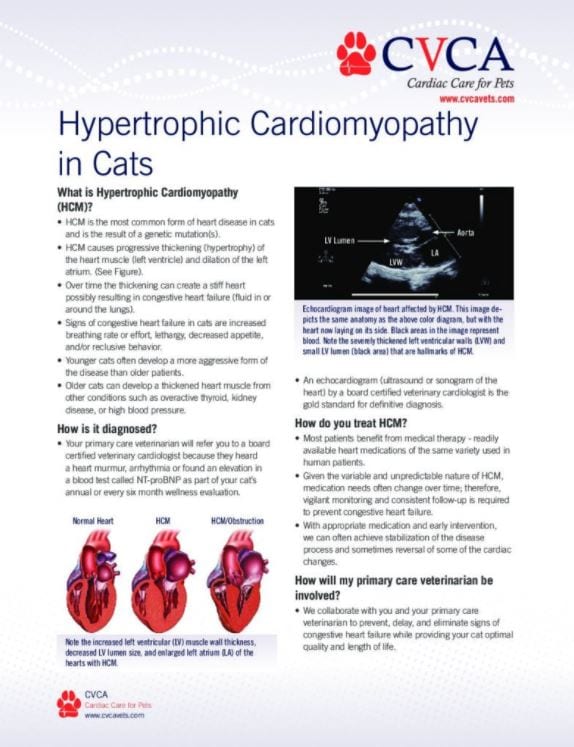 Hypertrophic Cardiomyopathy in Cats