Fluoroscopy
What is it?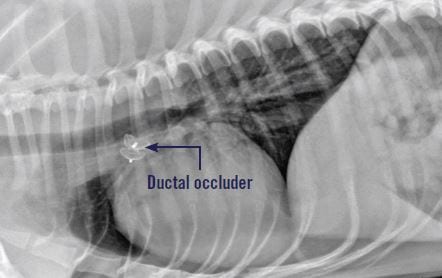 A video x-ray or moving radiograph to see the heart moving in real time

Requires general anesthesia in pets

Essential diagnostic tool to define congenital heart defects, place pacemakers and perform other procedures, such as balloon dilation of narrowed valves, and placement of a device to cure specific heart defects(ductal occluder for patent ductus arteriosus

).
Who does it?
A team of cardiologists along with several veterinary technicians.

Usually performed at the same time as an interventional procedure as noted above.
How long does it take to get results?
2-6 hours

Length of the procedure varies with the type of the procedure and complexity – the cardiologist will review with you how long they expect the procedure to last.
Results are analyzed real-time during the procedure

The family is updated when the procedure is starting and immediately after the procedure with the results and outcome..