Electrocardiography (ECG)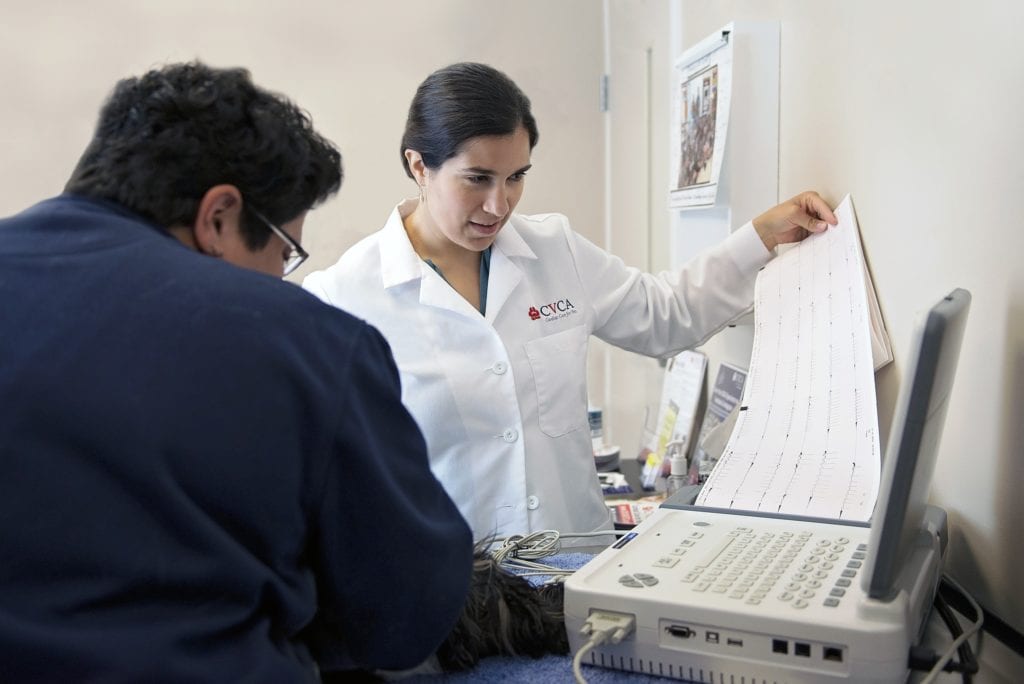 What is it?
Way to record electrical activity of heart

Non-invasive
Why do it?
To diagnose problems with the rhythm of the heart
Who does it?
Cardiologist or primary care veterinarian

If an ECG is needed for your pet, we will perform it during the appointment – owners are present to keep the patient calm.

If your primary care veterinarian has performed an ECG, please bring a copy to your appointment.
How long does it take to get the results?
1-5 minutes

The cardiologist will  analyze the results and create a treatment plan

during your appointment based on their advanced training.